Use of bimetallic thermometers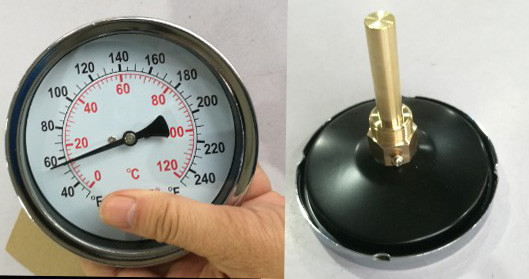 1.If the thermometer install into the thermowell, the insertion length of the thermometer must be longer then the sensing element of the thermometer.
2.The normal insertion length is 100mm . The best insertion length is 150mm if the measure temperature range is 0-50C. The enough length of the insertion is required for the better accuracy.
3.The stem should be always keep in strength during the using or transport.
4.For the regular used bimetal thermometer, it is better to checking with 6 months.
The above items are very important in using the bimetal thermometer.