INSTALLATION OF BIMETAL THERMOMETERS WITH EVERY ANGLE CONN.
POSITIONING THE STEM Before installation,the stem should be set to the desired angle as follows: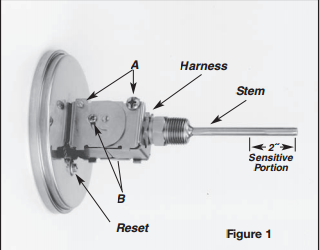 Figure 1: Loosen the four screws labeled"A" and "B" in Figure 1, until the harness revolves freely without twisting theflexible housing.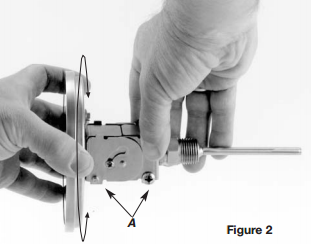 Figure 2: While holding the case, revolvethe harness clockwise or counterclockwise, as indicated by arrows in Figure 2,to place the harness in a position that will permit flexing the stem in thedesired direction with respect to the case. Then lock the two screws labeled"A."
Figure 3: Flex the stem to the desiredangle with respect to the face of the thermometer, as shown in Figure 3, thenlock the two screws labeled "B."
CAUTION:
To assure longest life, the "EVERY- ANGLE"joint should be operated only when necessary during installation or removal ofthe thermometer.