A direct and fast customers
Spring is the touristic season, but it is a bad season of doing business ! Recently ,Don't know what happened, it was such a good season for qualitywell, Business is good! Although the products quantity is not very much, but order quantity is very much! I thought it due to a better reputation! Yesterday,there's a customer that was introduced by his friend called us yesterday and directly placed an order.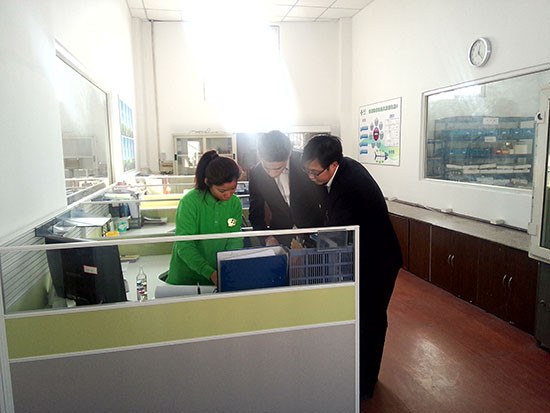 On that day, in the morning ,When I was about to work ,one customer call me , said he was introduced by a friend , want to buy food thermometer ,he wanted a thermometer specification of range 0-100C, The thermometer style is very simple,don't need to install on the machine, can be directly put into food with hands to test temperature of food, let's give him a recommendation. According to his request, we recommended him a common food thermometer T200C, The thermometer is elegant in appearance, it is very popular in the food industry , and then gave him the specification of food thermometer, but the customer have a doubt , Sometimes needs to be placed in the the vessel ,but in the amount of liquid may be different, he was afraid to the temperature sensing tube insertion depth won't be enough, in fact thats not something to be worried about,because, QualityWell is a thermometer manufacturers, The temperature sensing tube can be customized ,So ,temperature sensing tube length can be adjusted.
Communicating, discussing, a brief talk with the customer, he ordered two different length of tube , After that, he placed an order immediately, During communication with the customer, I realized that ,the customer doesn't know much about thermometer ,but after our introduction, the customer was very satisfied with our thermometer, At the same time,we also can feel that he is a very direct and fast person, I hope we can cooperate happily!