The customer is not professional ,but he is so carefully
QualityWell has always been a very responsible company , Every salesman is also careful ,as long as customer have questions , The salesman will patiently answer it one by one, Maybe most customers don't understand our products, if you can't understand product ,you can tell me by telephone or by QQ,we can answer these questions. So we know what you need and what you hope to do! But as a salesman ,we are afraid a question ,that is when you call me :Do you sell thermometers? How much ? Those questions I can't tell you !because I don't know what kind of you need ! Every day , Many people ask me these question,In my experience,I think if someone ask me these questions, maybe they are can't understand thermometer, But it can be carefully !Recently, I know somebody, He doesn't know what kind of thermometer he needs,But he is very cautious!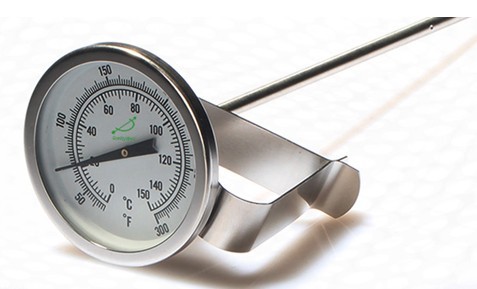 Why do I say this ? Because he used the actual operation to solve the question of the heart! For example: He want to buy some food thermometer ,but he doesn't know what kind to buy. So, I told him the type of thermometer by his description! The type is Bimetal thermometer PT1435, he like it .But he want to know thermometer accuracy, So ,we provide a sample to him, Then he began a week of testing, During testing, All the problems are solved. He is very satisfied,Finally ,He has place the order,we have a good cooperation.